28 Jul

GUIDE TO WEARABILITY

The fit of the shirt is the most important trait of the male garment. The choice of the right cut is in fact the necessary condition to enhance your body and achieve comfort.

For this reason Càrrel dedicates ample space to the study and innovation of its wearability in order to offer a product suitable for every man maintaining a classic and elegant cut.
Càrrel's wearabilities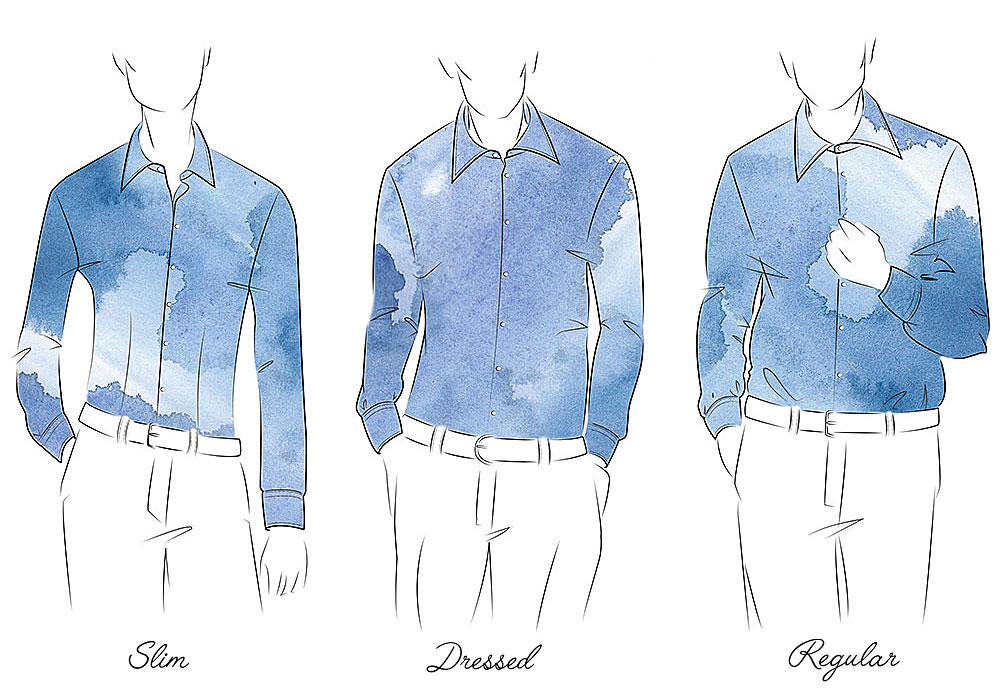 To meet the different needs and personal preferences of every man, the Càrrel shirt is presented in three wearability: the Slim, the Dressed and the Regular. The three fits make the Càrrel shirts different both in terms of width and length.
– The Regular fit refers to the classic and timeless shirt with a wide cut. It has no seams on the back and offers abundant lengths to guarantee comfort and a classic elegance.
– The Dressed fit is instead lightly placed on the body thanks to the darts that regulate the width on the waist and hips. His style is formal but also suitable for the most casual and trendy shirts.
– Finally, the Slim fit characterizes a close-fitting and dynamic shirt.
In the three different wearabilities, the measurements follow a proportional dimensioning on the entire circumference of the shirt, starting from the shoulder, up to the chest and waist. Consequently also the length and width of the sleeves changes, especially in the case of the Slim fit, the most dry and dynamic, in which the sleeves and wrists are sized to make the shirt perfect with a Slim shoulder.
For this reason, when choosing a shirt, it is essential to consider not only the size – which corresponds to the measure in centimeters of the collar – but also the wearability that best suits one's own body and style.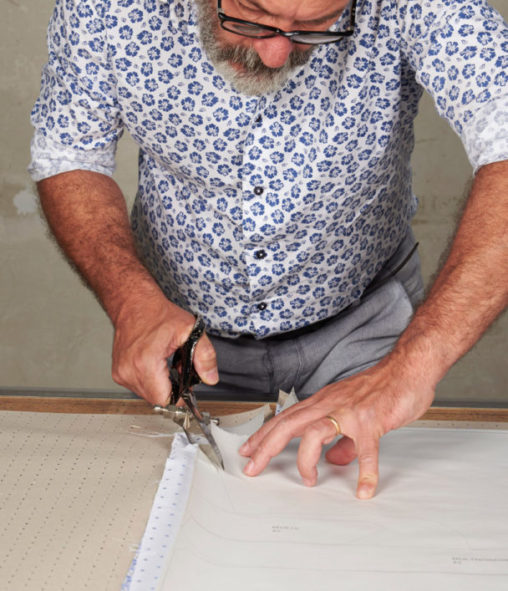 THE FIT'S EVOLUTION
The three wearables of today's Càrrel arise from a constant study of human anatomy and the needs of fashion and costume.
Many changes have been made to the shirt over the years. At the beginning the Càrrel shirt was produced in a single fit, the Regular, the only cut in use in the second half of the XXI century.
Starting from the early 2000s, a process of constant streamlining of the human figure and consequently also of clothing was witnessed.  Càrrel followed the trend, launching firstly the Dressed fit and finally the Slim.
The study dedicated to wearability is still constant and of great importance in the design of the collections.
The changes to the cut are scheduled during the seasons based on customer requests and the evolution of men's fashion.